Tony Bradley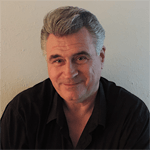 Hi
My name is Tony Bradley and I shall be presenting 'The Dance Band Days' every Thursday evening between 8 and 9 pm. I presented a similar show on Thornbury and Gloss FM between 2007 and 2010.
'The Dance Band Days' were the period when the orchestras and bands dominated the airwaves, films, shows and record buying between the 1920s and the 1950s. The music reflects the films and shows, plus the dance crazes, jazz, and later big band swing music. The period is regarded as a golden age of popular music. The music is still very much with us and is rapidly growing in popularity amongst younger audiences. The show will feature many of the current bands and orchestras playing this wonderful music in the 21st century.
Do join me on Thursday at 8 to enjoy some of the most wonderful music ever recorded. Also another chance to hear the show at 8pm on Sundays.
Welcome to the 'The Dance Band Days'
Tony Bradley
Send me a message!
Thornbury & District

Sunny intervals

High: 16°C | Low: 8°C
5_01Am (The Pros And Cons Of Hitch Hiking, Pt. 10)

Download